Dallas, Texas Oil & Gas Insurance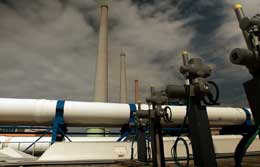 Thumann Agency has tailored a program of coverages and services that are specific to oil and gas operators, producers, service companies and other related oil and gas operations, primarily service contractors in the field. Oil and gas operations have unique and complex insurance needs. We have created insurance products and services to address and satisfy most of the needs for this industry.

With our extensive knowledge of your industry we can bring you unmatched value. The oil and gas industry has many complicated facets and with multiple years of providing oil and gas insurance programs, we have developed the expertise to serve you extremely well.

We are looking to insure the above classes of business and others. In addition to our insurance products, we offer aggressive claims management and proactive loss control services specifically adapted to the oil and gas industry.
Oil and Gas Insurance Options in Dallas, Texas
Logging/Perforating
Slick Line
Dirt Contractors
Acidizing/Cementing
Tool Rental
Pumpers
Casing Pullers
Well Servicing
Oil & Gas Producers
Drilling & Service Contractors
Pipeline Operators
Utility Contractors
Electrical Contractors
Roustabouts
Lease Operators
Contract Pumpers
Contact us to find out more about oil and gas insurance in Dallas, Texas including the