High-Risk Business Insurance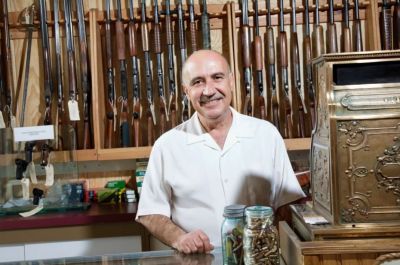 Protect Your High-Risk Business With The Right Insurance
A good insurance plan is crucial to any business, especially a business that is involved in high-risk operations. If your business performs an out-of-the-ordinary risky function or your insurance was recently canceled or nonrenewed, or you had a large claim, the Thumann Agency is here to help.
---
What Is High-Risk Business Insurance?
High-risk business insurance is a type of coverage designed for companies that are regarded as having greater risk associated with them. For instance, there are some industries and businesses that have a higher record for having more claims, more lawsuits filed against them, require liability coverage that exceeds what is required by standard insurance policies or is less likely to succeed in business.

Hard-To-Place Does Not Mean Impossible to Insure
Certain types of businesses don't fit the mold of a typical insurance company, which is why they may require extra assistance from brokers due to their complex requirements. Your business might be hard to place or high-risk if it meets any of the following criteria:
Owners have no experience

Owners have very little prior experience

The business has a high claims frequency

The business has a high claims severity

Small operations (low number of employees or gross receipts )

Large operations (large number of gross receipts or employees )

Operations that involve a high level of risk for property damage, injury, illness, or death

Operates in risky areas (overseas, bad neighborhoods, etc.)

Has received a cancellation notice from your current insurer

Has received a nonrenewal notice from your current insurer

Has been turned down brokers or agents numerous times
Each of the items listed above could make writing a business insurance policy a challenge, but that doesn't make it impossible. Even if your company meets more than one of the factors listed above, insurance coverage is still available.

You Need A Broker With Expertise & Connections
Thumann Agency works with over 200 insurance carriers to place all types of business for the last 21 years, and they are constantly seeking out new insurance companies to write 'hard to place' and high-risk businesses. If you are having difficulty replacing or obtaining insurance coverage for your business, the Thumann Agency in Dallas is here to help.

Want to learn more? Call us today (972) 991-9100
---
Additional Resources: