High-Risk Business Insurance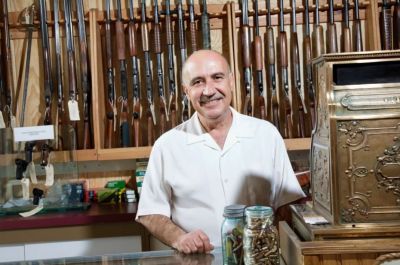 If you have a high-risk business, the right business insurance is essential, especially in Texas. Learn more about our high-risk business insurance below and contact us to speak to a representative to determine which plan is right for you!
Protect Your High-Risk Business With The Right Insurance
A good insurance plan is crucial to any business, especially a business involved in high-risk operations. If your business performs an out-of-the-ordinary risky function or your insurance was recently canceled or non renewed or had a large claim, the Thumann Agency is here to help.
What Is High-Risk Business Insurance?
High-risk business insurance is a type of coverage designed for companies that are regarded as having greater risk. For instance, some industries and businesses have a higher record for having more claims, more lawsuits filed against them, require liability coverage that exceeds what is required by standard insurance policies or is less likely to succeed in business.
Hard-To-Place Does Not Mean Impossible to Insure
Certain types of businesses don't fit the mold of a typical insurance company so that they may require extra assistance from brokers due to their complex requirements. Your business might be hard to place or high-risk if it meets any of the following criteria:
Owners have no experience.

Owners have minimal prior experience.

The business has a high claim frequency.

The business has the severity of a high claim.

Small operations (low number of employees or gross receipts )

Large operations (a large number of gross receipts or employees )

Operations that involve a high level of risk for property damage, injury, illness, or death

Operates in risky areas (overseas, bad neighborhoods, etc.)

Has received a cancellation notice from your current insurer

Has received a non renewal notice from your current insurer

Has been turned down brokers or agents numerous times
Each of the items listed above could make writing a business insurance policy a challenge, but that doesn't make it impossible. Even if your company meets more than one of the factors listed above, insurance coverage is still available.
How Much is High-Risk Business Insurance Compared to Regular Insurance?
High-risk business insurance caters to industries that have an increased operational risk associated with their activities. Due to this elevated chance of receiving and settling future claims, high-risk business insurance is priced higher than regular insurance.
Depending upon your industry, type of business, and other factors, your insurance costs can vary. However, there is no easy way to determine the added amount that you would have to pay over a standard business insurance policy, such as general liability.
For instance, while you can be sure that your construction business will be paying a high premium compared to a tech consultancy, you cannot determine the exact amount using a calculation method. Instead, it would be best to have specific quotes from insurance companies that provide you with updated pricing information.
Getting these quotes is not difficult. You need to reach out to an insurance company that handles high-risk business insurance, and you can obtain precise pricing details for your required policy.
What is Business Interruption Insurance?
Business interruption insurance covers a business's loss of income after experiencing specific scenarios or disasters.
Also called business income insurance, business interruption insurance comes into effect when a business' activities are disturbed due to direct damage from a covered scenario, such as natural disasters, fire, or theft. It also applies when a business needs to restore its facility after a disaster or damage-inducing incident.
Business interruption insurance is typically a part of a comprehensive business owner's insurance, but it is also available as a standalone policy. Since the insurance only provides coverage against scenarios stated in its initial agreement, you must go through the details and select a policy that provides you with optimal coverage.
In case you have any questions about the coverage being offered, don't hesitate to inquire about them from your insurance company. This ensures that you can find a provider who suits your needs perfectly.
Do I Need Business Insurance?
A comprehensive business insurance policy provides coverage for liability claims, accidental damages, natural disasters, and various other situations resulting in financial loss. By having business insurance in place, you don't have to drain your company or personal bank accounts to cover damages, compensation, or lost income.
Whether you need to restore property damages or have to pay settlements against legal proceedings, the right type of business insurance policies can offer financial help when you need it the most. Due to this protection against unforeseen events that can strike at any time, business insurance is critical for all entities.
If you don't currently hold a business insurance policy, it's crucial to find a suitable insurance provider to have a safety net to fall back on. This makes sure that your business doesn't have to go under due to financial shortcomings. By paying an affordable premium, you can ensure reliable financial protection for your business and its activities.
What Does High-Risk Business Insurance Cover?
High-risk business insurance covers various scenarios under its policy. This often includes typical yet crucial aspects of a business and its related operations, such as property damage, general liability, and employee-related issues.
For high-risk businesses that operate with an increased chance of future claims, this coverage comes at a higher premium than in general sectors. But it still provides the required financial resources that the business may need to recover from financial setbacks and loss of income.
Typical high-risk business insurance policies offer coverage against the following issues.
Property damage from natural disasters.

Property damage from theft and robberies.

Liability for bodily injuries that take place on your property.

Liability for bodily injuries experienced by employees.

Liability for property damage inflicted by an employee or company vehicle.

Liability for employees' actions such as libel or slander.

Coverage for loss of income in case of natural or human made disasters.

Coverage for employee health insurance and other benefits.
Is Business Insurance Required?
Regardless of the industry you operate in, business insurance is essential to protect yourself and your business from unforeseen financial challenges.
Whether you operate in a high-risk industry or a general sector, you can often run into theft, property damage, bodily injuries, and automotive accidents. The expenses to recover from these issues are usually relatively high and take a toll on your company's finances.
Business insurance makes sure that you don't have to cover for such scenarios out-of-pocket. Depending upon your policy, your business insurance can support you with all related costs in unexpected events.
Apart from covering for accidental damages, the right business insurance policy also helps you with regular employee-related issues. Workers' compensation insurance, employee benefits liability (EBL), and employment practices liability (EPL) can often be a part of your business insurance to protect it from employee claims and lawsuits.
This is why business insurance is a critical requirement for any operation. Depending on your business type and industry, you can find specialized policies that fulfill your essential needs.
Does Business Insurance Cover Legal Fees?
Business insurance is designed to cater to all critical requirements that a business may have in unforeseen scenarios. This is why it also covers legal fees in most of these situations.
For instance, if a customer sues your business after experiencing bodily injury on your premises, the general liability insurance part of your policy can easily cover for legal costs. Similarly, if an employee files a lawsuit against your company, employment practices liability (EPL) insurance can support the legal expenses required to resolve the claim.
Business insurance is not limited to legal costs, such as attorney fees. Policies such as general liability insurance and EPL insurance also cover for legal settlements reached with customers and employees, respectively. This ensures that you don't have to shut down your business after a contentious lawsuit or an expensive settlement.
Since it's quite usual for businesses to run into legal issues, especially those in high-risk industries, business insurance policies remain integral to all business segments.
What Types of Businesses Are Considered High Risk?
Businesses that deal with a higher risk of employee accidents, bodily injuries on their premises, or property damage due to their practices are considered high-risk. Any history of claims dealt with by the previous insurance provider also plays a part.
Apart from these classifications, businesses that operate in high-risk areas such as overseas locations also fall under this label. Entities with a large workforce can again come under this umbrella due to their potential frequency of employee-related claims. Some insurance companies also consider the owners' lack of sufficient experience as a high-risk factor.
Running a high-risk business doesn't completely shut you off from availing business insurance, but it shortens the pool of insurance providers you can choose to buy a policy.
High-risk business insurance also comes at a higher cost than general businesses. As such, you need to pay an increased premium to avail of the same level of services. This is often done to ensure the quality of service delivered to your business even with a high frequency of claims.
Want to learn more? Call us today (972) 991-9100
Thumann Agency works with over 200 insurance carriers to place all types of business for the last 21 years. They are constantly seeking out new insurance companies to write 'hard to place' and high-risk businesses. If you are having difficulty replacing or obtaining insurance coverage for your business, the Thumann Agency in Dallas will help.
Contact us to learn more about a high-risk insurance plan that is right for your business. We also offer other business insurance policies, including:
Give us a call today and we hope we can help you protect your business!