Texas Church Insurance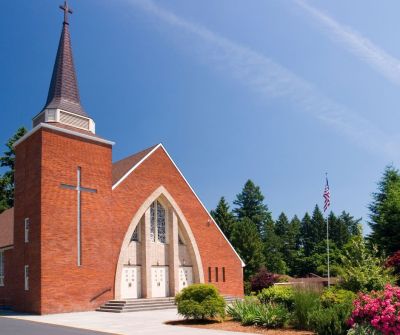 Protection for Your Religious Organization and its Community
The Thumann Agency can quickly tailor a comprehensive insurance package that addresses the unique needs of churches, synagogues, and other houses of worship here in Texas. As an independent insurance agency, our expert risk managers can answer any questions you have about the different types of property insurance. Including property coverage, liability, discounts, and more.
Have Questions? Call (972) 991.9100
---
Property Coverage
Property Coverage - Covers the main worship building, additional buildings owned and used by the Religious Organization, as well as any auxiliary structures you may have.
Other coverages available under the property coverage, include:
Crime - Provides protection for security and money losses resulting from employee dishonesty, theft, and forgery and alteration.
Inland Marine - A broad type of insurance that covers expensive possessions that may be moved from one place to another.
General Liability Coverage - Provides coverage for the church's legal liability arising from injuries to people or damage to their property.
Church Medical - Provides payments for injuries that take place on your premises, and for accidents resulting from church activities away from your premises.

Other Church Insurance Options in Texas
Hired and Non-Owned Auto Liability - Provides excess medical and liability coverage for the religious organization should legal liability arise out of the use of a hired or non-owned vehicle.
Directors, Officers, and Trustees Liability - Provides coverage for wrongful acts of church directors, trustees, officers, ministers, and business administrators.
Employment Practices Liability - Employment practices liability provides coverage for a church in areas relating to employment including wrongful termination, discrimination, and sexual harassment.
Sexual Misconduct Liability - Provides coverage that protects a church from legal liability arising from acts of sexual misconduct by a volunteer or staff member.
---
The following medical coverages that are enhancements on policies under your general liability medical coverage include:
School and Day Care Medical - Provides excess payments of medical expenses for accidents resulting from activities supervised and scheduled by your church or on its behalf.
Interscholastic Athletic Medical - Provides Excess payments of medical expenses for accidents that might result from practicing, instructing, and participating in athletic events.
Additional Products Available
Business Auto Policy

Umbrella Policy

Workers' Compensation Policy

Dental

Vision

Group Life

Short-Term Disability

Long Term Disability

Long-Term Care
The Thumann Agency is here to assist and provide you with a superior level of customer service if you have any questions we are available from 9 am to 5 pm at (972) 991-9100