Builders Risk Insurance, Texas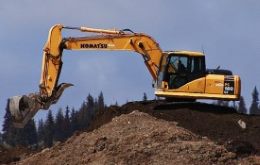 Protect Your Business With Builders Risk Insurance
Builders Risk Insurance covers buildings under construction, as well as all of the equipment and materials used in the project. Whether you are building a new residential complex or a business building, our expert risk managers at the Thumann Agency are here to help. We know your property is also an important source of income and we are dedicated to helping you find a policy that works best for you and your budget.
---
What does it Cover?
Your insurance policy can be structured to cover the following:
Building Coverage Helps cover the building and structures at the described premises including storage buildings, garages, fences, retaining walls, swimming pools, both completed additions and additions under construction. Building coverage also includes owned personal property used to service or maintain the premises and the building.
General Liability Helps cover the insured against legal liability caused by property damage, personal injury, bodily injury, and advertising injury to others.
Perils of Nature and Man-made Disasters Fires, hurricanes, blizzards, lightning, severe hail storms, black outs, broken water mains.
Theft To get this coverage, you may need to have a gated job site.
How Much Does it Cost?
An average policy will cost around one to three percent of the total construction budget, depending on the insurance and coverage of the company. At the Thumann Agency, our independent agents can help you sort through the different coverage options and find you builder's insurance quotes.
Significant Losses
Unpredictable events can be destructive to your project's bottom line if you do not have sufficient builders risk insurance coverage.
Commercial property losses caused by thunderstorms and the wind in 2011: $30 billion

Property damage caused by fires in 2010: $14.7 billion

Estimated insured property losses caused by U.S. catastrophes 2012: $35 billion
How Long Does the Insurance Last?
The coverage will end when the building is completed or occupied.
Normally the insurance lasts three, six or twelve months, you can extend the term at least once if the building time takes longer than expected.
Why Working With The Thumann Agency is a Smart Idea.
When you work with an independent insurance agent, we provide you with multiple quotes from top-rated insurance companies and advise you on how to customize the options to your specific construction project.
Have Questions? Call (972) 991.9100
Learn more about builders risk