Directors & Officers Insurance, Texas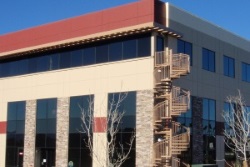 Protect Your Company's Leadership With Directors & Officers
Directors & Officers (D&O) Liability insurance helps cover defense costs and damages arising out of lawsuits and wrongful act allegations brought against an organization's board of directors and officers.
The Thumann Agency can easily evaluate your needs and promptly put together an insurance package that's right for your business and your budget. If you have a question, we kindly encourage you to call us at (972) 991.9100
---

D&O Insurance in Texas
This type of coverage protects their personal assets and is becoming more the rule than the exception with larger businesses and organizations. Thumann Agency can help evaluate whether this type of indemnity coverage is appropriate for your situation. Some of the risks to consider are:
Legal defense costs

Legal Representative Expense

Costs arising from extradition proceedings

Civil Fines / Civil Penalties

Damages

Judgements

Bail Bond Costs
How Much Does D&O Insurance Cost?
D&O insurance can be bought as a separate policy or bundled together with other forms of coverage, such as Employment Practices Liability insurance to cover employee-related claims, plus crime and fiduciary coverage. The cost of D&O insurance is based on a variety of factors, such as:
The type of business you own

Any prior legal claims

Your company's revenues

Amount of debt you're carrying

Who Needs D&O Insurance?
Financial Institutions

Nonprofit Organizations

Private Companies

Public Companies
Some business relationships may require you to have Texas D & O insurance, as these types of claims have become more common and directors and officers themselves could be held personally liable. To attract and retain qualified executives and board members it's crucial to have D&O coverage.
---
Have Questions? Call (972) 991.9100
Additional Resources