Funeral Home Business Insurance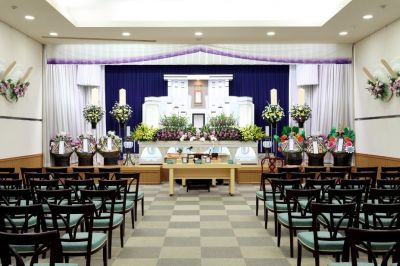 Protection for your Funeral Home Business
Funeral homes tend to be small, family-run, very unique businesses. Nearly 86 percent of funeral homes in the U.S. are privately owned by individuals or families, according to the National Directory of Morticians Redbook.
When it comes to buying Funeral Home Business Insurance, the Thumann Agency works with over 80 top-rated insurance companies. We can quickly and easily tailor a package that meets your needs as well as your budget.
Basic Funeral Home Insurance Coverage
General liability insurance:

protects the business when being sued from claims of bodily injury, personal injury, or property damage to another party.
Commercial auto insurance: protects any limos, hearses, and other vehicles used in the business. Including any non-owned or hired vehicles, you or your employees may use in the operation of the business.
Professional liability insurance, or errors and omissions insurance: is necessary for funeral directors in situations where a family of a deceased person claims that you have caused them financial harm due to negligence, errors, or omissions. Even if the lawsuit is unproven, your professional liability policy will help cover the costs to prove your case.
Frequently Asked Questions:
How much does Funeral Home Insurance Cost?
The cost of funeral home business insurance is different for each funeral home. Things like business size and coverage needs will determine how much your funeral home insurance policy will cost.
What is the Cost of General Liability Insurance?
On average, funeral homes in America spend between $400 - $700 per year for $1 million in general liability coverage. Some factors will determine the price of your policy. These include your:
Location

Deductible

Number of employees

Per-occurrence limit

General aggregate limit
You may be able to acquire general liability insurance at a discounted rate by purchasing it as part of a business owner's policy (BOP) rather than as a standalone policy. A BOP is a more comprehensive solution that includes multiple forms of coverage, such as business interruption and property insurance.
What is a Business Owner Policy?
A BOP package, which may be customized, combines property insurance, liability coverage, and more into one custom, convenient policy. Business Owners Policies are usually sold at a premium that is less than the total cost of the individual coverages.
Do I Need Insurance Before I Start a Business?
You should invest in coverage for your business before your first interaction with a customer. Although the cost of insurance may seem high for a brand new business, it's best to be proactive when it comes to protecting your assets. After all, you can't buy insurance to cover a loss that has already occurred.
Having Funeral Home insurance doesn't mean your business will always be safe and sound. But it will help it get back to normal operations much quicker. Have Questions? Call (972) 991.9100 or contact our office to start your quote.