Commercial Auto Insurance, Texas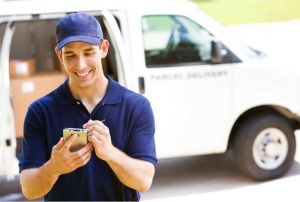 Protect Your Business with Commercial Auto Insurance
A Commercial Auto Insurance policy protects your vehicles for physical damage and liability coverage for amounts, situations, and usage not covered by a personal auto policy.
This type of business insurance covers a variety of vehicles and is also referred to as commercial car insurance, truck insurance, or fleet insurance.
When it comes to buying a commercial policy, the Thumann Agency work's with over 80 top-rated insurance companies, and can quickly tailor a package that meets your needs as well as your budget.
---
What is Commercial Auto Insurance?
Commercial auto insurance covers any damages and injuries that you or your employees, during operating hours, caused by or to covered vehicles, up to your policy limits.
Who Needs Commercial Vehicle Insurance?
Freight companies

Independent contractors who drive during their work hours

Any business that transports goods or makes deliveries

Limo services, bus companies, taxi services and other transportation services
How Much Does Commercial Auto Insurance Cost?
The cost depends on a few different factors, including how much coverage you need. Other factors that affect the cost of business auto insurance, include:
Vehicle make, year, and model

How much you paid for it

The vehicle weight

Driving records

What the vehicle is being used for

Claims history

Coverage options, including limits and deductibles

Number of Commercial Autos being insured
What Does Commercial Auto Insurance Cover?
A commercial auto insurance policy provides many of the same coverages as car insurance for individuals, such as:
Liability coverage: which protects you and your employees by paying for property or bodily injury or damages you become legally liable after a covered accident.
Uninsured and underinsured motorists coverage: covers property damage, and bodily injury your employees, or you and passengers incur if an underinsured or uninsured motorist caused the accident.
Medical payments coverage: covers hospitalization and medical expenses, up to your coverage limit, for your employees, you, and your passengers resulting from motor vehicle accidents – regardless who is at fault.
Collision coverage: covers you for damage to your vehicle if you hit another object or vehicle, or another vehicle hits you, regardless who is at fault (subject to deductible).
Comprehensive coverage: which can help pay for damage to your vehicle from theft, vandalism, weather events and accidents including animals (subject to deductible).
Rental reimbursement: covers you for a rental vehicle if your vehicle is in an accident.
Have questions? Call: (972) 991.9100
---
Additional Resources: