Manufacturer Insurance, Texas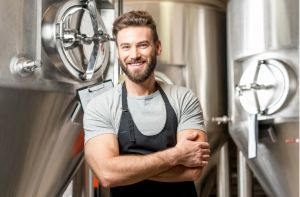 Business Insurance for Manufacturing
When shopping for Manufacturers Insurance in Texas, the Thumann Agency can promptly build you a package, designed to fit your risks and help get your business up and running again should disaster strike.
What Does Manufacturers Insurance Cover?
As the owner of a manufacturing firm, you have a lot to protect. Manufacturers insurance helps you to protect your business assets, workers, and production capabilities.
Manufacturers insurance includes three fundamental coverages:
Business owners insurance (BOP): Protects your company assets and production capabilities from business interruptions and legal claims.

Workers compensation

:

Helps to protect your workers in the event of an injury, work-related illness, and death.

Commercial vehicle coverage: Offers protection for the vehicles you use for business purposes.
---
Who Needs Manufacturers Insurance?
Almost all manufacturing businesses have a need for manufacturing insurance. They include:

Apparel Manufacturing
Cabinet Making
Canning
Carpet Manufacturing
Clothing Manufacturing
Computer Manufacturing
Die Making
Electronics Manufacturing
Fabricating
Food Refining
Food Manufacturing
Furniture Making
Greeting Cards
Household Goods
Meat Packing Plant
Mobile Home Manufacturing
News Paper Making
Plastic Manufacturing
Printing
Publishing
Textile Milling
Tobacco Manufacturing
Tool Making
And more…
---
Protecting Your Manufacturing Business
No matter what line of manufacturing you're in, from metals and plastics to food and beverages, the Thumann Agency is here to help guard your business, as well as providing you with a superior level of customer service. If you have a question, we kindly encourage you to call us, at (972) 991.9100
Related articles: