Contractors Insurance Dallas, TX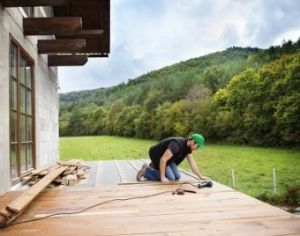 Protect Your Business With Contractors Insurance
When shopping for Contractors Insurance in Texas, the experts at the Thumann Agency in Dallas are here to help you get you the best coverage.
Our licensed agents will present you with insurance quotes from highly rated insurance companies, such as Progressive, Nationwide, and Allstate - Making it easy to compare different policies and choose the coverage that is right for your business and your budget.
---



Working With An Independent Agency
More Choice
We work with over 80 different reputable insurance companies, so we can offer more options with a wide variety of prices.
One-Stop Shopping
You can get auto, home, health, life insurance, business insurance, and more, all in one place, with the help of one of our licensed agents.
Same Day Coverage
Our licensed agents are extremely knowledgeable and work fast to get you covered, most times the very same day.
Your Advocate
If you have a billing or claim concern or need to change your coverage, our agents can be your advocate, working with the insurance company on your behalf.
Types of Contractor Coverage
Many Texas contractors operate out of the home and may not require commercial property insurance. Instead, contractors typically perform work at the customer's property. This can be a residential home, a commercial property or a construction site. General Liability Insurance provides broad protection.
Contractors also rely on specialized tools and equipment that can fail, become damaged or even stolen. This equipment can be owned/leased and requires an individual Contractor's Equipment Policy.
A construction site for a new building is exposed to a mixture of hazards including natural disasters, theft, vandalism and more. These risks are covered by; Builder's Risk Insurance/ Course of Construction.
Contractors are more likely to receive an injury while traveling or working. Let's not forget about the relentless Texas heat which can put employees in the hospital. Worker's Compensation Insurance covers these risks.
Many contractors rely on a commercial vehicle for transport, which exposes the business to vehicle accidents and other liabilities. A Commercial Auto Policy covers this risk.
Business Types Needing Protection Include:
Carpenter

Construction

Cleaning

Electrician

Engineering

Janitorial

Independent hair stylists

Landscaping

Painting

Plumbing

Handyman/ repair people

Horse or dog trainers

Snow Plow
Talk to the Thumann Insurance Agency about our insurance plans and 5-star customer service.
Please call at 972.991.9100 to find out how we can help protect you and your business.
---
Additional Resources: