Contractors Insurance, Texas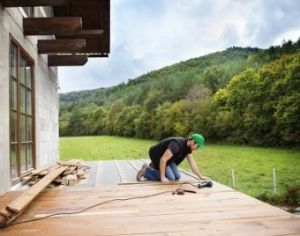 Protect Your Business With Texas Contractors Insurance
When shopping for General Contractors Insurance in Texas, the Thumann Agency can promptly build you a policy with workers' compensation insurance, general liability insurance, and commercial auto insurance.
Our agents will provide you with insurance quotes from highly rated insurance companies, making it easy to compare different rates and choose the coverage that is right for you and your budget.
---

What is General Contractors Insurance?
Contractors Insurance protects against claims of bodily injury and/or property damage. It pays for the expense of third-party medical care or property repair. It covers your legal defense if a person sues you and pays claims or judgments up to the limits of your policy.
Who Needs Contractors Insurance?
General contractors, contractors, and subcontractors are commonly expected to carry contractors insurance by the various laws and businesses that they work for. On many jobs, especially government contracts it is necessary to present evidence of liability insurance as part of the qualification process.
Business types needing protection include:
Carpenter

Construction

Cleaning

Electrician

Engineering

Janitorial

Independent hair stylists

Landscaping

Painting

Plumbing

Handyman/ repair people

Horse or dog trainers

Snow Plow
---
Do I Need a Business Owners Policy, BOP?
Most construction businesses have a Business Owner's Policy because it helps protect their operation much like a homeowner's insurance policy helps to protect their home and personal belongings.
A BOP has two advantages: It expands the policy further, to cover risks that small business owners face, and typically results in a discount of the cost of the insurance. Coverages that can be bundled in a business owners package include:
General Liability Insurance – helps protect your business from lawsuits, alleging injuries, or property damage that occurred as the result of your business operations. It also helps cover certain claims of slander and libel.
Commercial Property Insurance – helps protect the place where you do business and the things you use to conduct business, this includes office buildings, storage facilities, warehouses, tools, workshops, or garages.
Business Income – helps cover the loss of income when you can't run your business because of covered property damage. It usually covers income and operating costs for up to 12 months.
---

Do I Need Workers Compensation?

If you are in business for yourself and don't have any employees, you are most likely not required to buy workers compensation. However, if you are an independent contractor who employs other workers, you may want to consider this coverage as it protects your workers from job-related illness, injury, and death. It will also reimburse your workers for lost wages if they cannot go back to work. The benefit to you is that this coverage can help to prevent losses from employee lawsuits.
---
Do I need Commercial Auto Insurance?
Commercial vehicle coverage helps protect your cars, trucks, vans, specialized trucks or any vehicles you use for business purposes. Important to know: your personal auto policy excludes autos used for commercial and business purposes and would, therefore, require coverage on a policy specifically for such use.
---
How Much Does General Contractors Insurance Cost?
Your business Insurance rates are unique to your company, for a quick and easy quote talk to one of our commercial agents.

Have questions? Call (972) 991-9100
---
Additional Resources: