Commercial Property Insurance, Texas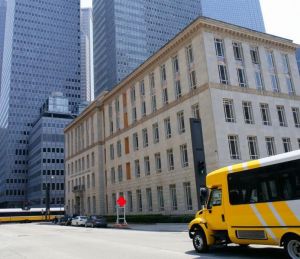 Protect Your Business Property With Texas Commercial Property Insurance
Commercial Property Insurance can protect your business from a small hiccup to an extreme financial loss. Whether you lease or own your building, business property insurance can help protect your business's physical assets.
The Thumann Agency is here to help evaluate your individual needs and put together a tailored insurance package that is right for your business.
---
A Business Property Insurance Policy Covers
Here are some important aspects of your business that commercial property insurance helps protect:
The Building. This covers the actual structure.
Business Personal Property (Contents). This includes items that can be easily taken out, like office equipment, inventory, and other supplies.
Business Income. This includes loss of rents and loss of use.
Equipment Breakdown. This includes loss due to an electrical or mechanical breakdown of nearly any type of equipment, including photocopiers and computers.
Glass. This includes plate glass storefronts and broken store windows.
---

What Does Basic Commercial Property Insurance Provide Coverage For
Business property insurance offers broad coverage for a wide variety of property claims, such as:
Fire

Lightning

Wind & Hail

Aircraft and vehicles colliding with the building

Riots and Civil Commotion

Smoke

Explosion

Vandalism

Malicious mischief
It is important to note that flood insurance is not covered in the typical commercial property insurance policy. Our risk specialists can help you determine the proper flood coverage you may need.
---

Customize Your Commercial Property Policy
Additional coverage referred to as "endorsements" can be added to provide added protection for things such as:
Earth Quake

Flood

Ice & Snow Collapse

Water Damage

Sprinkler Leakage

Burglary

Falling Objects

Freezing of Plumbing
---
Why Purchase Business Insurance?
Without Commercial Property Insurance, most startups and small businesses can't replenish their equipment after a covered event. For example, this study from insurance company The Hartford lists the average cost of typical small business property claims:
Fire: $35,000
Wind and hail damage: $26,000
Water and freezing pipe damage: $17,000
Theft & Burglary: $8,000

Having business property insurance doesn't mean your equipment will always be safe and sound. But it will help your business get back to normal operations quicker.
---
Have Questions? Call (972) 991.9100
Additional Resources:

​​